IAN & CHRISTINE JACOB ART WORKS
The latest exhibition in the Oriel Joanna Field Gallery at the Torch Theatre features the work of local artists, Ian and Christine Jacob. Originally scheduled to be shown in 2020 to celebrate the couple's joint 70th birthdays the exhibition was delayed due to Covid.
Ian, who hails from Llangwm, and Christine met at Goldsmiths College Art School in London. Christine studied fashion design and went on to design children's clothes for M&S. After leaving college Ian taught and exhibited for a short period before changing direction. For over 30 years he enjoyed a successful marketing career based in London and New York. In 2010, Ian and Christine sold their Thames Valley home and moved to Black Tar, Pembrokeshire to become 'artists'!
All artworks in the exhibition are based/influenced by what you can see of the Cleddau Estuary from their Black Tar home. Specifically the stretch of water between Benton Wood and Picton Point. 
The exhibition features a broad variety of the couple's work, styles and media - the visual of a curlew (below) was drawn by Christine on her iPad. The landscape, which is part of a triptych, was painted by Ian during lockdown.
Two years later than planned we are pleased to exhibit Ian and Christine's work. As Ian says "Better late than never!".
ART WORKS by Ian and Christine Jacob will be exhibited from Friday 5 to Wednesday 31 August at the Torch Theatre, Milford Haven, and can be viewed at all times when the theatre is open. Admission to the Oriel Joanna Field Gallery is free.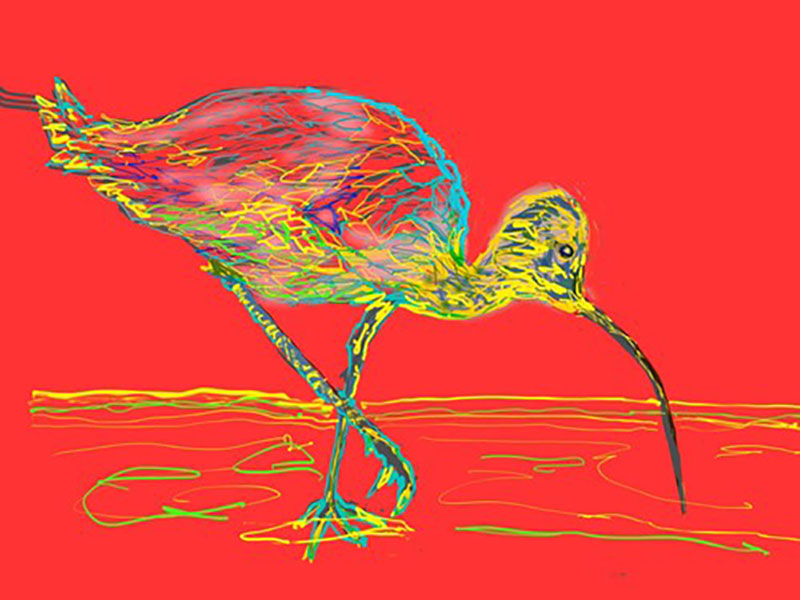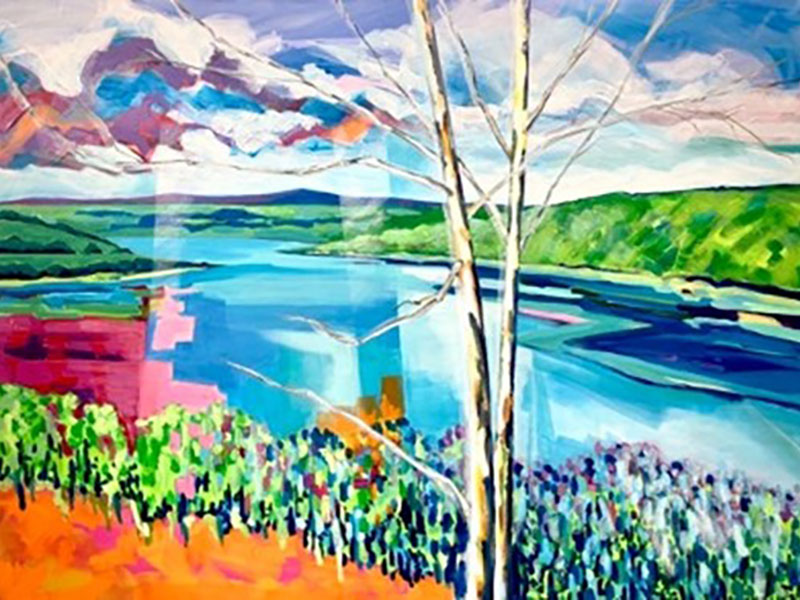 TORCH THEATRE NEWSLETTER
Get in the Spotlight!
Want to be the first to hear about upcoming performances, exclusive ticket offers, and behind-the-scenes action at the Torch Theatre? Subscribe to our newsletter and let the drama come to you.