CASTING
Here at the Torch Theatre Company we produce several shows each year and productions are cast by the company's Artistic Director Chelsey Gillard and any guest directors.
Torch Theatre Open Auditions
Connecting with Talent across West Wales
We will be holding open auditions in Milford Haven as an opportunity for Welsh and Wales Based artists to meet with Artistic Director Chelsey Gillard and Senior Manager for Youth and Communities Timothy Howe.
The auditions are not for a specific production, they are a chance to connect and widen our knowledge of actors we may work with in the future on everything from workshops, scratch performances, creative engagement work, readings, touring and our in-house productions.
Eligibility
These auditions are open to professional actors who are currently based in West Wales, you must have at least one professional credit or have trained at a Conservatoire or accredited University course.
As the auditions will take place in Milford Haven priority will be given to those within a one-hour travel time from the Torch.
Due to limited capacity auditions are offered on a first come first serve basis and we cannot guarantee an audition, but please remember that there will be further opportunities to be seen in the future.
There are also opportunities for professional and non-professional actors to connect with us, through our skills building sessions, so please keep an eye on our social media channels for more information.
We believe diversity strengthens and enriches us, and it is the responsibility of everyone here at the Torch to make the arts and cultural sector a more representative and equal place. We would particularly welcome auditions from anyone who is ethnically diverse, trans, non-binary, disabled, and / or neurodivergent. We believe auditions should be comfortable and safe for all and therefore will be happy to make any reasonable accommodations to facilitate your audition.
What you need to do
Each audition slot will be 20 minutes, this will give us time to have an informal chat about your work as well as seeing you perform.
You can book in either as a solo performer or as a pair.
Please prepare a monologue or duologue that is no longer than 3 minutes from a play that was written in the 20th or 21st Century, within your playing age. You are also welcome to present self-written work.
We will ask you to perform your piece at least twice, with some redirection each time.
There is also the option for you to sing a cappella for us if this is a skill you would like to share with us.
Artistic Director Chelsey Gillard will lead the audition and will make notes to keep on file on behalf of the Torch for when we are casting for a show, workshop or other project. We don't have a casting director in-house so these notes will be passed on to any external casting directors we may choose to work with.
If you would prefer these notes not to be used or passed on to our trusted partners please let us know at the audition. 
Unfortunately, we won't be able to provide feedback once your audition has ended, so please ask any questions within your audition timeslot.
When
Friday 2nd June 1pm – 6pm
Saturday 3rd June 11am – 4pm
How to book in:
Book an audition slot online : Book time with chelsey gillard
If you have any questions please email casting@torchtheatre.co.uk but please be aware this email is only checked sporadically.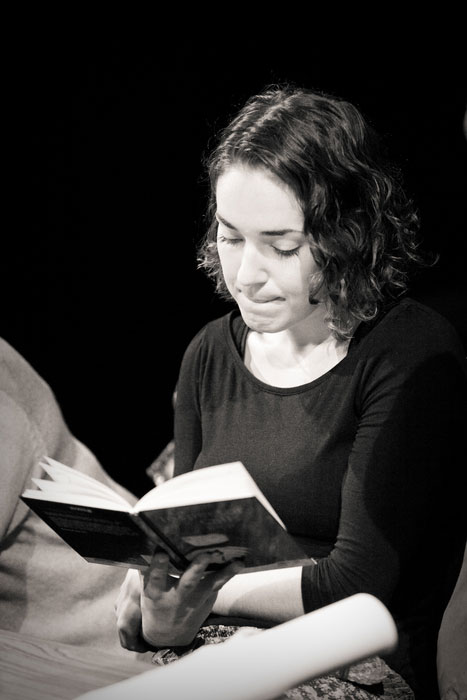 TORCH THEATRE NEWSLETTER
Get in the Spotlight!
Want to be the first to hear about upcoming performances, exclusive ticket offers, and behind-the-scenes action at the Torch Theatre? Subscribe to our newsletter and let the drama come to you.