SPECIAL OFFERS
The Torch Theatre runs special offers across our theatre, cinema and live broadcast programme.
MID WEEK MATINEES
Most Wednesdays the Torch Theatre screens a midweek matinee at the reduced ticket price of £6.50.
FAMILY TICKETS
If you enjoy coming to the theatre as a family the Torch has plenty on offer with special discounted Family Ticket rates for up to two adults and two children.
Family Tickets can be purchased by calling the Box Office on 01646 695267 or online via our website.
Family Cinema Tickets are as follows, based on 2 adults and 2 children or 1 adult and 3 children.
2D - £24.00
3D - £26.00
Please note a child ticket for any event is classed as 16 years and under.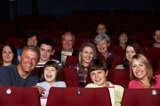 ROYAL OPERA HOUSE & MET OPERA
We are currently running a special offer for our 2023-24 Opera & Ballet Season.
Buy any five titles from The Royal Opera House or MET Opera 23/24 season, get the fifth title half price.
Please note that tickets must be bought in the same transcation for the offer to apply.
MEMBERSHIPS
If you're passionate about theatre and the arts and you'd like to support our work in the community join us and become a SPARK, a FLAME or a BEACON for the Torch.
By becoming a member not only will you have access to some great benefits - you'll also be supporting us to reach further with our artistic programme and our community engagement projects. Find out more here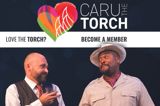 TORCH THEATRE NEWSLETTER
Get in the Spotlight!
Want to be the first to hear about upcoming performances, exclusive ticket offers, and behind-the-scenes action at the Torch Theatre? Subscribe to our newsletter and let the drama come to you.