LOCAL SCHOOL CHILDREN TO BE PUT IN THE 'LIMELIGHT' WITH MWO
As Mid Wales Opera visits the Torch Theatre this month with its new production of Humperdinck's late nineteenth century classic of Hansel and Gretel, local school children, who are members of the Limelight School for Performing Arts, will also join them on stage.
Everyone is familiar with the story of Hansel and Gretel based on the Brothers Grimm's fairytale where two children are banished to the enchanted woods by their hungry, frustrated mother. Members of Limelight, the part time stage school based in Haverfordwest, will see Seren, Jason, Tabitha, Faith, Caitlyn, Bella and Sophie appearing on stage under the watchful eye of Musical Director and Practitioner, Angharad Sanders.
Angharad, who established 'Limelight' many years ago and has worked at some of the U.K., Ireland and U.S. leading performing arts training centres, as well as the West End said:
"The members from Greenhill School, Haverfordwest High and Johnson CP are playing the ensemble children in Hansel and Gretel. Without giving too much away, they are the village children who the witch tries to entice into her Gingerbread house! They have been working hard to learn the music which is complex but ties in beautifully to the folk style of the story."
Getting together and practising for this production has been no mean feat, but the young Limelight members have enjoyed the process.
Angharad added: "Since Christmas, we've only had about half an hour each Saturday to learn the piece. It's a very challenging project, as, not only is opera new to many of our members, but the ensemble lines are through the medium of Welsh and many of the Limelight members aren't Welsh-speaking."
"We are also preparing for our own show at the Torch in July (this will be a show raising money and awareness for the local charity, Megan's Starr Foundation) so rehearsals have been split between the two."
As Mid Wales Opera descends on the Torch Theatre on Thursday 16 March, Limelight members will meet the professional cast on the performance day and will have their first rehearsal amongst the stars."They will have an excellent opportunity to sing with some incredible Welsh performers and musicians," concluded Angharad.
Hansel and Gretel will visit the Torch Theatre on Thursday 16 March at 7pm. Tickets are £22.50, £20.50 concession and £9.00 for U26. The production is suitable for children aged 8 and over. Tickets can be purchased from the Torch Theatre's Box Office on 01646 695267 or through the link here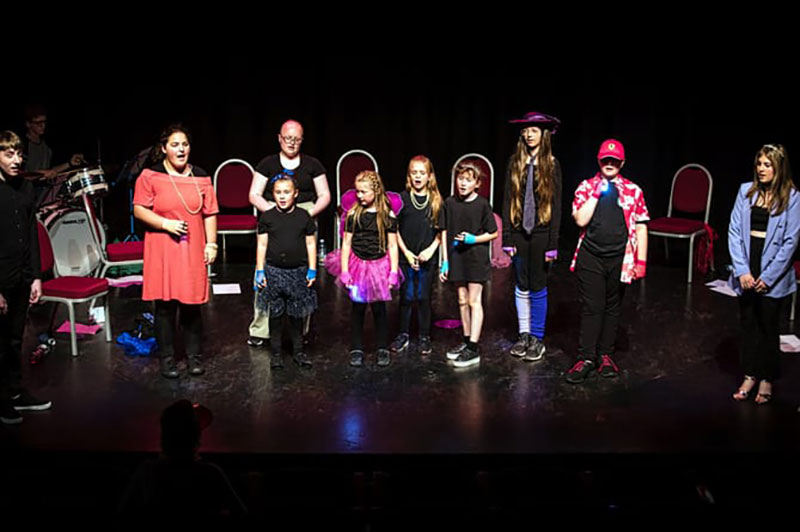 TORCH THEATRE NEWSLETTER
Get in the Spotlight!
Want to be the first to hear about upcoming performances, exclusive ticket offers, and behind-the-scenes action at the Torch Theatre? Subscribe to our newsletter and let the drama come to you.