NT LIVE: GOOD
'It Has the Power to Chill You to the Bone!' – Time Out
Scottish actor David Tennant (Doctor Who, Broadchurch and Jessica Jones) makes a much-anticipated return to the West End in a blistering reimagining of one of Britain's most powerful, political plays NT Live Good, and will be screened at the Torch Theatre this month on April 20th.
As the world faces its Second World War, John Halder, a good, intelligent German professor, finds himself pulled into a movement with unthinkable consequences.
Olivier Award-winner Dominic Cooke (Follies) directs C.P. Taylor's timely tale, with a cast that also features Elliot Levey (Coriolanus) and Sharon Small (The Bay). Having received a five-star rave review by the Financial Times with Tennant being described as 'riveting, witty and intensely human,' and the Guardian stating that 'David Tennant is magnificent', this is certainly one to watch.
Captured live from London's West End at the Harold Pinter Theatre, NT Live Good will appear in cinemas across the UK and Ireland and will appeal to all those who enjoy Ken Loach films, Schindler's List and American Psycho.
Don't miss David Tennant's highly anticipated return to the West End and witness one of Britain's most powerful plays.
NT Live Good will visit the Torch Theatre on Thursday 20 April at 7.30pm. Tickets £15 / £13 concessions / U26: £8.50. Tickets can be purchased from the Box Office on 01646 695267 or click here.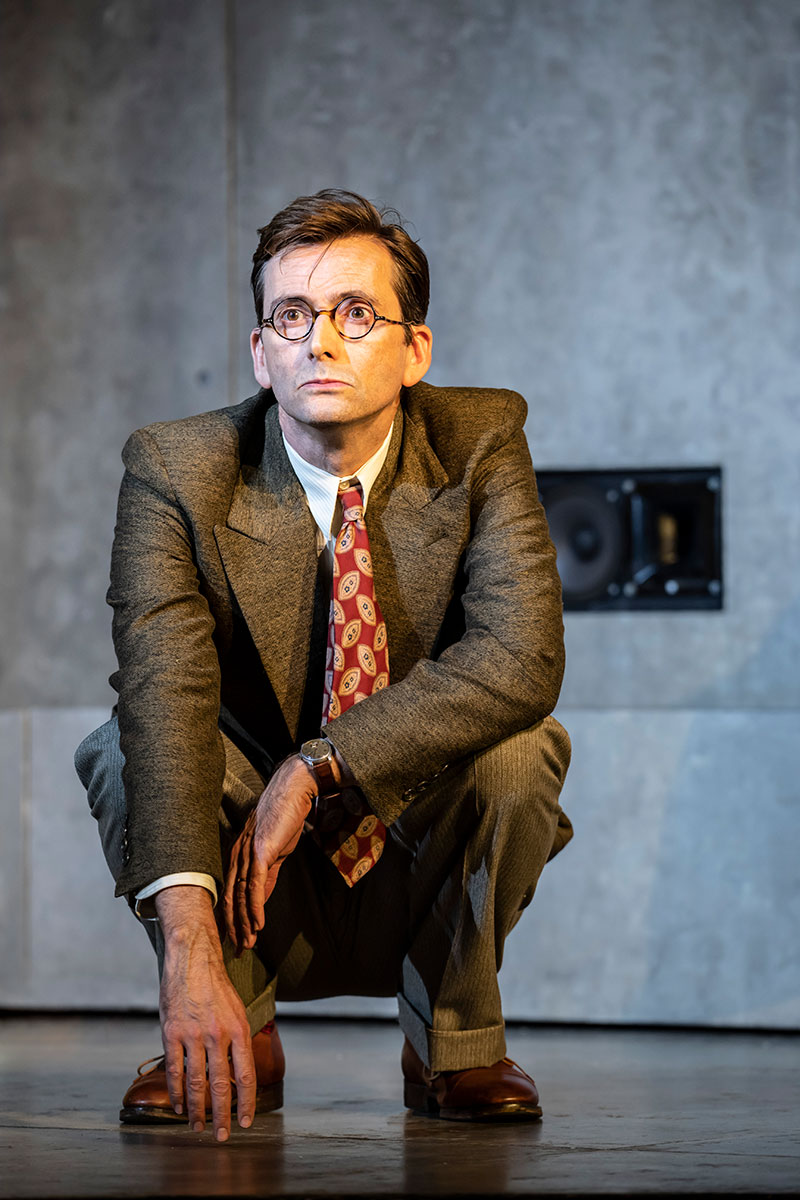 TORCH THEATRE NEWSLETTER
Get in the Spotlight!
Want to be the first to hear about upcoming performances, exclusive ticket offers, and behind-the-scenes action at the Torch Theatre? Subscribe to our newsletter and let the drama come to you.