TIC TOC...IN CONVERSATION WITH GILLIAN ELISA
The Torch Theatre is over the moon to welcome Welsh stars to its stage mid-March as the bilingual musical Tic Toc by Parama2 comes to Pembrokeshire. Tic Toc will visit the Torch on Thursday 23 March at 7.30pm. We sent roving reporter Anwen Francis to interview one of the main characters – Gillian Elisa, well known for her television and stage appearances – from her roles in Gavin and Stacey and Pobol y Cwm to name but a few.
Which main character do you play in Tic Toc? Tell us a bit about her.
I play a character called Ann Davies who is prominent in the play, and demands attention. She's very active and organizes a reunion with her friends at the factory. But she doesn't want her best friend to come to the reunion. Why? This will be revealed in the play.
Do you enjoy playing the character and what are the challenges?
I love playing the part of Ann because she is a flesh and blood character with humour and sadness well mixed together .. So she goes through all emotions!
Briefly explain what the play is about?
It's a musical show featuring a group of women who work in a factory. They are best friends, and have worked well together in this factory for ages. They even socialize with each other and trust each other, and depend on each other for support in everything in their lives. They are very close! They are very much like a family.
In three words, describe the musical.
Funny, exciting and powerful.
Which part of the musical is your favourite? And why?
It's when we all come together to sing … there is unity in every song.
Does the musical have a message? If so, what is it?
Friendship, tolerance and hope.
What do you prefer and why - being on stage or on the box?
Both, as long as the script is excellent!
Career-wise, what are your plans for the future?
To carry on working on original musicals from Wales.
Have you previously performed on stage at the Torch? If so, when? 
Yes I have .. Gwenith Gwyn/ White Wheat (A Theatr Cymru production) back in the 80s) in both languages. Belonging in 2018. (Re- Live) with Producer Peter Doran who has recently retired as Artistic Director at the Torch.
Explain how much you are looking forward to coming to Pembrokeshire and to the Torch.
The Pembrokeshire audience is always welcoming and warm and the atmosphere of the theatre is particularly good.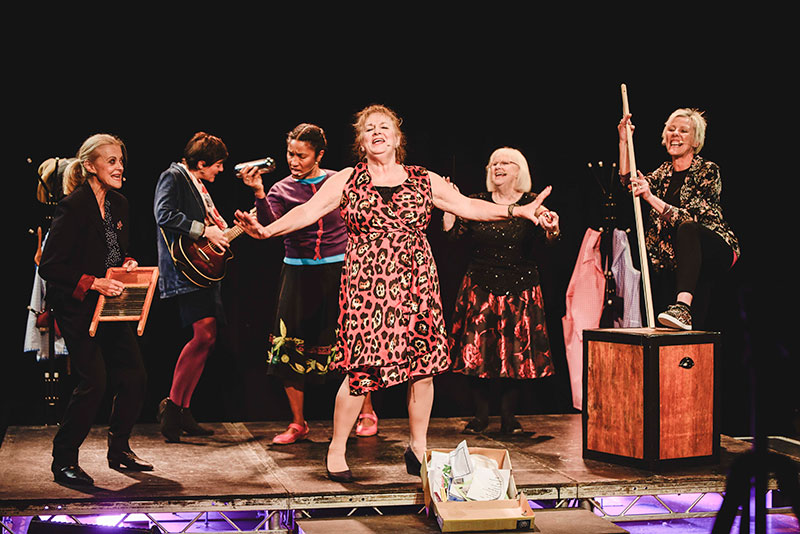 TORCH THEATRE NEWSLETTER
Get in the Spotlight!
Want to be the first to hear about upcoming performances, exclusive ticket offers, and behind-the-scenes action at the Torch Theatre? Subscribe to our newsletter and let the drama come to you.