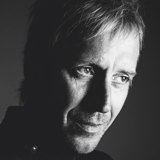 Rhys Ifans - Torch Theatre Patron
Pembrokeshire born Rhys Ifans is joining forces with the Torch Theatre and has become one of our latest patrons. Globally renowned, Rhys is perhaps most commercially known for his scene-stealing performance in Roger Michell's 'Notting Hill' (1999) for this portrayal of Hugh Grant's roommate Spike, where he starred opposite Julia Roberts and Hugh Grant.
He spent his time growing up with our friends and partners at Theatr Clwyd where he learned his trade and where he is also a patron.
Rhys is a gifted actor known for his enduring presence, his distinctive approach to comedy and his ability to elegantly disappear into compelling and complex roles that are always memorable. Ifans has just completed filming the second series, 'House of the Dragon' playing Hand of the King, Otto Hightower shortly after filming 'Inheritance' a Miramax feature film starring alongside Bridgerton's Phoebe Dynevor. Ifans will also star in 'Nyad' an upcoming biographical sports drama film directed by Jimmy Chin and Elizabeth Chai Vasarhelyi starring Jodie Foster and Annette Benning out later in the year.
Benjamin Lloyd, Torch Theatre's Executive Director said:
"We are thrilled that one of our leading actors has joined the call to protect the Torch as one of Wales's most cherished cultural assets. We look forward to having Rhys as our patron and to have him visit the Torch."
Commenting on his role as patron, Rhys said: "It's a huge honour to be a patron of the Torch Theatre and to support this priceless resource for the local community and the whole of Wales. May her flame continue to burn brightly."
In 2022 we saw Rhys in the comedy film 'The Phantom of the Open' opposite Mark Rylance and Sally Hawkins as well as season 2 of the crime thriller series 'Temple' with Mark Strong. Matthew Vaughn's latest film 'The King's Man,' sees Rhys play the flamboyant Rasputin, released December '21.
Recently, he completed the historical comedy drama film 'Misbehavior,' starring alongside Kiera Knightly and Keeley Hawes, released March 2020. 2019 Ifans completed a main stage run of 'On Bear Ridge' at The Royal Court playing John Daniel. Season three of 'Berlin Stations' a TV spy series for Epix, saw Ifans play CIA agent Hector De Jean, shortly after the success of Patrick Marber's newly directed adaptation of the timeless classic 'Exit The King' at the National Theatre. His compelling performance in 2018 as Ebenezer Scrooge in 'A Christmas Carol' and 'King Lear' both at the Old Vic Theatre saw him receive four/five stars across the board. He starred in Oliver Stone's film 'Snowden,' alongside Joseph Gordon-Levitt and Shailene Woodley. James Bobin's 'Alice and Wonderland: Looking through the Glass' (2016) opposite Johnny Depp, Anne Hathaway and Helena Bonham Carter. 2014, Ifans starred in the National Theatre's one man show 'Protest Song;' the play received excellent reviews across the board from both audiences and critics. Additional credits include: 'Dominion' as 'Dylan Thomas' directed by Steven Bernstein, Kevin Allen's 'Under Milk Wood' as Captain Cat and 'Len and Company,' directed by Tim Godsall. Judd Apatow's 'The Five—Year Engagement,' opposite Jason Segel and Emily Blunt, independent film 'Serena' directed by Susanne Bier and also starring Jennifer Lawrence and Bradley Cooper, Isabel Coixet's 'Another Me,' Marc Webb's 'The Amazing Spiderman,' 'Anonymous,' directed by Roland Emmerich; the closing chapter to the Harry Potter franchise, 'Harry Potter and the Deathly Hallows;' Noah Baumbach's dark comedy, 'Greenberg' with Ben Stiller; 'The Boat that Rocked,' starring Philip Seymour Hoffman; Shekhar Kapur's, 'Elizabeth: The Golden Age;' Peter Webber's 'Hannibal Rising: Once Upon A Time in the Midlands,' directed by Shane Meadows; Michel Gondry's comedy drama, 'Human Nature,' where he starred opposite Patricia Arquette, Mike Figgis,' 'Hotel; Lasse Hallström's 'The Shipping News;' and Howard Deutch's comedy, 'The Replacement's,' where he starred alongside Keanu Reeves and Gene Hackman. On television, he played the role of Peter Cook in Terry Johnson's 'Not Only But Always,' for which he won the BAFTA for Best Actor. He also appeared in 'Shakespeare Shorts:' 'Trial and Retribution;' 'The Two Franks;' 'Judas and the Gimp;' 'Night Shift;' 'Spatz;' 'Burning Love' and 'Review.' Rhys played the lead in Marc Evans' Sky Playhouse short 'Gifted.' On stage, Ifans starred at the Donmar Warehouse in Patrick Marber's 'Don Juan' in Soho, Robert Delamere's 'Accidental Death of an Anarchist' and Michael Sheen's 'Bad Finger.' He was seen at the National Theatre in Matthew Warchus' 'Volpone' and Roger Michell's, 'Under Milk Wood;' the Duke of York Theatre in Hettie MacDonald's 'Beautiful Thing' at the Royal Court Theatre in James MacDonald's 'Thyesters' and at the Royal Exchange in Braham Murray's Smoke and Ronald Harwood's 'Poison Pen.' Finally, Ifans tore at our heart strings in his haunting performance in 'The Parting Glass,' alongside Melissa Leo, Edward Asner, Anna Paquin, Cynthia Nixon and Denis O'Hare; a drama about a family dealing with their sister's death, premiered at the Edinburgh International Film Festival August 2018. You can also see Ifans in 'Official Secrets.'
TORCH THEATRE NEWSLETTER
Get in the Spotlight!
Want to be the first to hear about upcoming performances, exclusive ticket offers, and behind-the-scenes action at the Torch Theatre? Subscribe to our newsletter and let the drama come to you.