MARCUS LEWIS: FRONT OF HOUSE
My name is Marcus Lewis and I am the Senior Manager Front of House and Operations and I am approaching my 11th year here at the Torch – how time flies!
Theatre and the Arts have always been a part of my life, initially through performing and then via business and management positions, to my role here at the Torch.
First and foremost, my role is welcoming and looking after all our customers, community groups, actors and performers (and the occasional celebrity!!) who visit the Torch throughout the year.
Customer Service, Health and Safety and ensuring the building is operational is one of the most important aspects of my role and I am very fortunate to work alongside my colleague, our brilliant Senior Technical Manager, Andy Sturley, who runs all things technical, but who is always on hand to work with me ensuring we look after the Health and Safety of our customers, colleagues, and, to share his extensive knowledge of the Torch building when issues arise.
I am responsible for all of the Front of House Team - Deputy House Manager, Duty Managers, Box Office Team, Catering Manager, Café and Housekeeping, and of course our brilliant 60 strong Volunteer Team without who's help we simply could not look after all of our lovely customers that visit us for films, live shows and our Torch Theatre Company productions.
The Front of House and Volunteer Teams are vital to the continued success of the Torch ensuring that we are providing the best service and experience for all our customers, together with sharing information and their support for fund raising initiatives through Caru the Torch.
This year I am really excited about our autumn production of Private Lives and our Christmas Pantomime Beauty and the Beast as they are the first shows directed in house by our new Artistic Director Chelsey Gillard. It's a really exciting time for the Torch and I can't wait to meet the cast and crew that Chelsey and the team have assembled for the upcoming autumn season.
Every show brings some new faces to meet as well as some regulars who have worked here before and everyone is welcomed as part of the extended Torch family.
I am also looking forward to all the new menus and events that Lisa Canton, our Catering Manager has planned for the autumn season – there is a definite perk testing out all the new menu suggestions!
One of my favourite aspects of my role is that it is never dull, one minute I can be dealing with a building issue, dashing to one of our Sunset Cinema venues to help the team, the next capturing a Kestrel from the roof of our studio theatre. I've also had to step in to host events on the stage at the Torch and even had to introduce and run a Q&A for Michael Palin when he last visited us.
I am not too daunted to step on to the Torch stage when needed as I have continued to perform at least once a year with Artistic Licence, a local theatre company that I run with two friends, working with lots of talented local performers.  I have been able to experience first-hand the work and effort that goes into every single show and performance from both amateur and professional companies, from backstage and front of house, to the huge amount of teamwork, across all the staff teams at the Torch, that it takes to make a successful show.
If you see me around the Torch do say hello as I love to meet new people - if for a rare moment I'm not at the Torch you'll find me somewhere in Pembrokeshire walking my lovely Dachshund!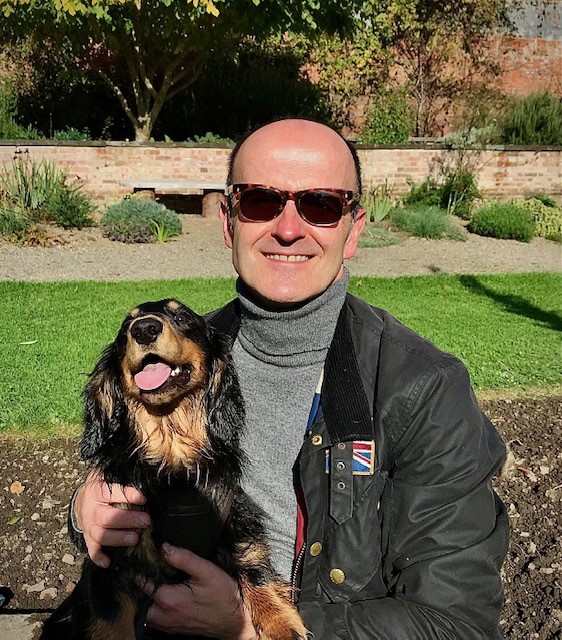 TORCH THEATRE NEWSLETTER
Get in the Spotlight!
Want to be the first to hear about upcoming performances, exclusive ticket offers, and behind-the-scenes action at the Torch Theatre? Subscribe to our newsletter and let the drama come to you.