CAN YOU SPOT A FAMILIAR FACE AT THE FESTIVE PANTO?
With the rehearsals for the Torch Theatre's festive pantomime of Beauty and the Beast in full swing, audience members will this year be able to spot a few local faces on stage. The Torch Theatre team is delighted that most of its actors are from Pembrokeshire, the question is will you recognise them in their wonderful costumes?
The Beast is played by Pembrokeshire native Samuel Freeman. The Milford Haven born actor attended the Torch Youth Theatre as a child and recently appeared in a family show of Jabberwocky and Other Nonsense at the Torch Theatre, produced by Calf to Cow Productions.
Samuel said: "Working with local actors provides not only a great benefit to the performers, but the Torch is creating work that is supported and nurtured by people of the very community they are sharing it with. It's a win-win and is something that I appreciate immensely!"
Torch Theatre's Artistic Director Chelsey Gillard is very keen to support local in every aspect of her theatre work and the pantomime of Beauty and the Beast is no exception.
"As one of the major producing theatres in Wales it's important for us to ensure we are employing local actors and freelance artists. It's wonderful when our young audiences can see and hear actors that sound like them on the stage, they can relate to the character more and maybe even imagine themselves on the stage one day."
Being a local actor is a huge advantage when it comes to this year's pantomime.
Chelsey added: "Our panto, in particular, has lots of local references, so the actors need to know what they are talking about when they say the Beast lives in Pembroke Castle or that Milford Haven is the place to be!"
Will you recognise Pembrokeshire born actor Ceri Ashe as the Evil Fairy Shadowmist? Maybe you'll think that Lloyd Grayshon from Haverfordwest as the Father is a familiar face, or how about Freya Dare, the understudy for the roles of Belle, Evil Fairy, Butler, who has a company in Pembrokeshire?  
"It's amazing, most of my acting career has been on the Torch Theatre stage and it's played a huge part in my life," said Lloyd.
"The Torch is a tremendous, prestigious producing house here in Pembrokeshire and it has allowed me to pursue my acting career as well as raise a family in the county that I love. We are so far west here and it's easy for actors to be overlooked but the Torch has given actors like myself, endless opportunities."
Beauty and the Beast will magically make its way to the Torch Theatre stage from Friday 15 December to Sunday 31 December. Relaxed Environment Performance - Saturday 16th December @ 2pm and BSL Interpreted Performance - Tuesday 19th December @ 6pm.
Note: Torch Members get 25% off up to four tickets purchased for Beauty and the Beast.
Ticket prices are £22.50 | £19.00 CONS | £70.00 FAMILY. Tickets can be purchased from the Box Office at the Torch Theatre on 01646 695267 or by clicking here.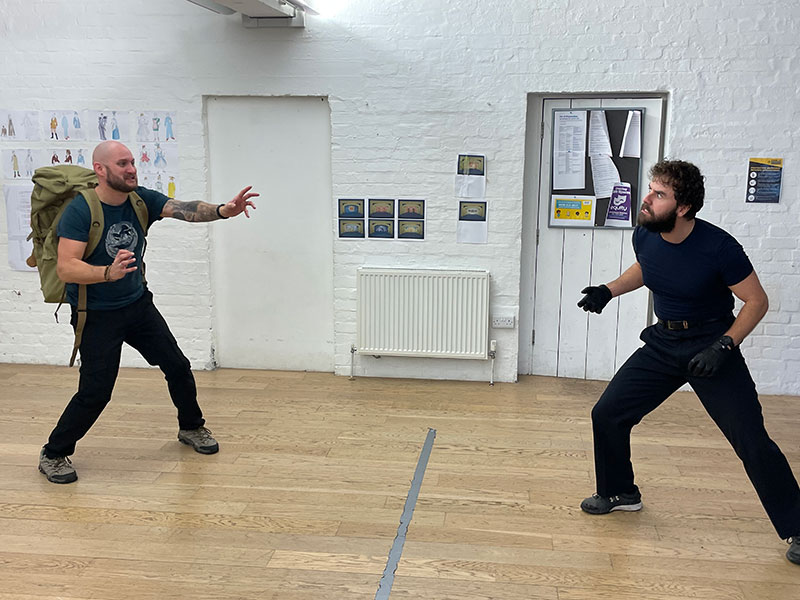 TORCH THEATRE NEWSLETTER
Get in the Spotlight!
Want to be the first to hear about upcoming performances, exclusive ticket offers, and behind-the-scenes action at the Torch Theatre? Subscribe to our newsletter and let the drama come to you.