GRAV AND ANGEL - EDINBURGH FRINGE PREVIEW SHOWS
Torch Theatre in Milford Haven is excited to be offering two unique, award-winning and very different productions at this year's Edinburgh Fringe festival, flying the flag for Welsh produced drama. Prior to full runs throughout August at this year's Fringe - Owen Thomas' Grav and Henry Naylor's Angel will be staged on 29 and 30 July respectively at the Torch Theatre giving local people in Pembrokeshire another chance to see these high impact dramas.
Grav returns to the Fringe after a sell-out run in 2015 and after more than 100 dates on tour in the intervening years. Written by Owen Thomas, Directed by the Torch's Artistic Director, Peter Doran and starring Gareth John Bale, Grav explores the life and times of one of Wales' best loved and most extraordinary sons, Ray Gravell.  
An incredibly well-respected rugby player, having represented Wales and the British Lions across the world, Grav was a Welsh icon both on and off the rugby pitch: an actor, a cultural icon, a father, a husband, a man with a life packed full of stories that deserve to be heard once more…
Grav is a truly inspiring and heart-warming one man show, and has enjoyed critical acclaim, including winning a Laurel Award for its 'extraordinary' production and as a 'fitting tribute to a rugby legend'.
The play's universal story has wide appeal. Previous tours include theatres in New York, London and Washington. Grav also performed at the Principality Stadium to the Men's Welsh Rugby Team on the eve of their opening game against England in 2019. This performance is widely regarded as the inspiration behind Wales' Grand Slam campaign that year. 
Angel
This new production of Angel from the Torch Theatre is taking the powerful and explosive story back to the Fringe where it made its debut in 2016. Written by acclaimed playwright Henry Naylor, Angel is the legendary story of Rehana; one woman's brave fight against an existential threat to her land and its people. Angel is also Directed by Peter Doran and stars Yasemin Özdemir. Yasemin started her acting career here at the Torch's Youth Theatre.
In 2014 Kurdish families were fleeing Kobane to avoid the inevitable ISIS onslaught. Rehana stayed to fight and defend her town; as a sniper, she allegedly killed more than 100 ISIS fighters. Previous incarnations of Angel have been seen around the world to great critical acclaim, winning awards at many international festivals. This new production from the Torch Theatre is guaranteed to stay with you long after the show is over.
Both Grav and Angel are directed by the Torch Theatre's award-winning Artistic Director, Peter Doran, who after 25 years in the role will be retiring at the end of 2022.
Peter on Grav and Angel returning to the Fringe said:
"The Torch has been a regular visitor to the Edinburgh Fringe over the past ten years. The Fringe gives us an opportunity for our work to be seen by a much wider audience and to be seen alongside work of international quality. Taking both Angel and Grav to the fringe helps to illustrate the diversity and range of our work here at the Torch."
The Torch Theatre's Executive Director, Benjamin Lloyd, added:
"We are delighted and very proud to bring these two fantastic plays to Edinburgh this year. Grav, a classic Torch production and our new, high impact version of Angel are sure to be stimulating and involving for diverse audiences. These two plays are an important part of our celebratory season here at the Torch as we prepare to say farewell to Peter Doran who has been our visionary Artistic Director for over 25 years and to mark our 45 years as the cultural centre for the Arts in West Wales. Our new Artistic Director will have big shoes to fill and two shows at the Fringe is an excellent way in which to applaud and showcase Peter's contribution to the Torch."
Tickets for Grav and Angel at the Torch can be purchased online here or through the Box Office by phone on 01646 695267 or in person 10.00am - 8.00pm Monday to Saturday and Sunday - 1 hour prior to start of event - 8:00pm.
Please note - Angel contains strong language and distressing scenes that some may find uncomfortable. This Production is recommended for those aged 14 and above.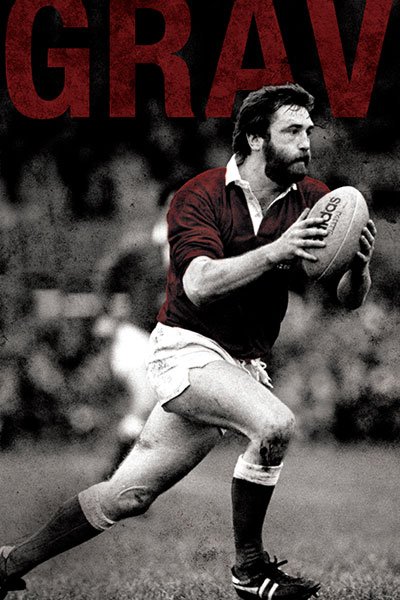 TORCH THEATRE NEWSLETTER
Get in the Spotlight!
Want to be the first to hear about upcoming performances, exclusive ticket offers, and behind-the-scenes action at the Torch Theatre? Subscribe to our newsletter and let the drama come to you.